Kiranraj
Added On Wednesday, August 6th, 2014 |
Back To Beneficiaries List
|
Address :
Chavarkadu House
P.O Adyanadka 574160
Bantwal
Photo :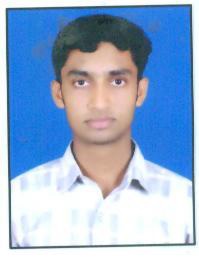 Background :
He is the only child in the family
Economic Status :
His father is a farmer and mother is a house wife. His father suffers from Tennis elbow as a result cannot do hard-work.
Reasoning :
He requires 11960 towards college fees, books and bus charges.
Financial Assistance Required :
Donations Received So Far: